What people are
already

saying about Truth Origins IMMUNITY
★ ★ ★ ★ ★
"Brilliant Product – as a rather health-obsessed person, I am blown away by this ingredients list!"
—L. Edwards
★ ★ ★ ★ ★
"Just what we need right now! Such a tasty drink with so many health benefits. Takes me back to drinking hot Ribena as a kid. All of the comfort and nostalgia without the sugar!"
—Tom W.
★ ★ ★ ★ ★
"A couple of weeks in and I can already feel the benefits, way to go Truth Origins, you nailed it again!!!"
—Grace
★ ★ ★ ★ ★
"I can already tell this is going to be a Winter Favourite."
—Lucy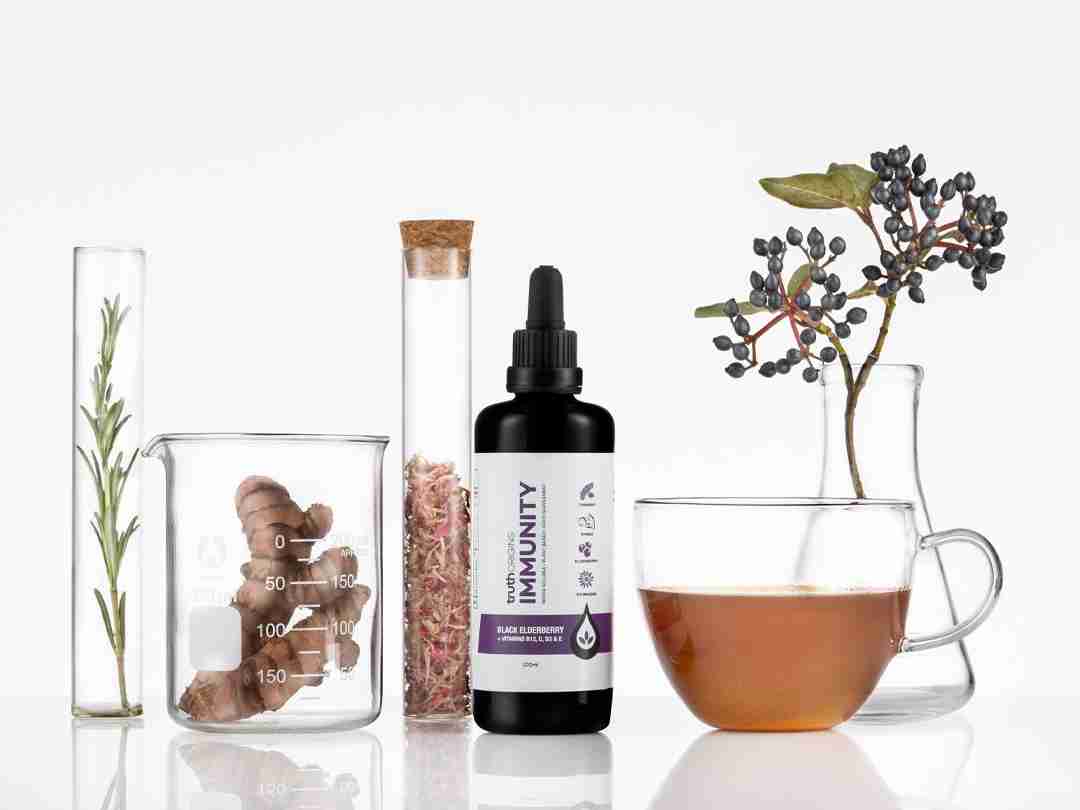 A comforting blend of natures most powerful ingredients
Your immune system is your greatest ally and it'll fight for you, tooth, and nail but in order for it to work hard for you, you need to support it too.
A combination of great sleep, exercise, and the right dose of vitamins and minerals in your daily diet are what it needs to thrive, that's where Truth Origins comes in!
Our newest formula, Immunity, is packed with the highest dose of mother nature's most renowned and scientifically researched vitamins, minerals, and botanical extracts in their purest form.

SUGGESTED USE
• Shake bottle well, unscrew top and squeeze rubber top to fill glass dropper. * 1 Dropperful = 0.75ml

• Add 3ml (4 droppersful) of IMMUNITY to 250ml of water or beverage of choice.
Tastes best served in hot water for a delicious, comforting drink.
Recommended Dosage
3ml (4 droppersful) daily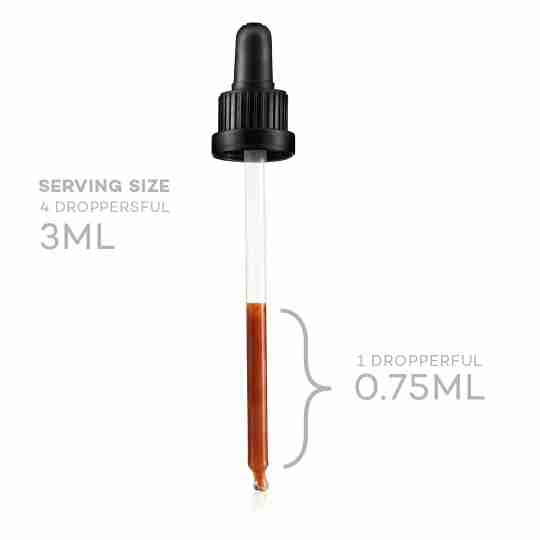 Frequently Asked Questions About Truth Origins Immunity
1. Why is this product so important?

Health has never been so far at the forefront of our minds. We believe that the best cure is prevention and like to think we are giving our bodies all of nature's health treasures (that are backed by science) to support our systems.

2. Why did you choose these ingredients?

It took months of developing to find the perfect formula that our Food Scientist, Dr Harry & team were delighted with. We picked ingredients that have been studied and applied for years around the world for their benefits. We hope you love this blend as much as we do!


3. What are the full list of ingredients?

Filtered water, Acerola Cherry Powder, AcidityRegulator: Citric Acid; Zinc Citrate, Natural Flavouring, Curcuminfrom Turmeric, Chaga Mushroom Extract, Lithospermum Extract,Green Tea Extract, Sweetener: Steviol Glycosides; Black ElderberryExtract, Thickener: Xanthan Gum; Vitamin E (alpha-Tocopherol),Echinacea Extract, Rosemary Extract, Black Pepper Extract, VitaminD3 from Lichen (Cholecalciferol), Cinnamon Extract, Fennel EssentialOil, Lemongrass Essential Oil, Vitamin B12 (Methylcobalamin),Pepper Extract.


4. Is your product vegan?

Yes! All our products are vegan and we take pride in being 100% plant-based,

5. Is IMMUNITY safe to use on a daily basis?

Yes, absolutely! In fact, we recommend it for a healthy daily routine. If you have any medical conditions and are unsure, please consult your doctor.


6. Exactly how do you suggest taking IMMUNITY?

For best results add 3ml of IMMUNITY to a glass and top with 250ml of hot or cold water. Like a hug in a mug. Some of us love it mixed with a bit of manuka honey and lemon, whilst others like it plain - have your drink your way.

7. What makes IMMUNITY different from other companies?

No big pills or sugar-laden syrups here! Just honest-to-goodness ingredients that we would take ourselves. Being a medically-backed company, we take pride in always being at the forefront of emerging science, and combine this research and product development with our philosophy - no chemicals, no toxins and no nasties - always!


8. Is IMMUNITY safe to use for children too?

9. Can I use IMMUNITY with my other Truth Origins products?