The first Australian woman to complete the Explorer's Grand Slam, first mother-daughter duo to summit Mt Everest and complete the Seven Summits PLUS a Company Director, Ambassador, and Chairman.
- Interviewed  by Shani Kaplan
Cheryl Bart is an Australian lawyer and company director. She is also the first Australian female and the 31st person worldwide to complete the Explorer's Grand Slam. The Grand Slam is the Seven Summits plus skiing, unsupported, to the North Pole and the South Pole! Prior to this, in 2008 Bart and her daughter, Nikki, became the first mother-daughter team to reach the summit of Mount Everest. They also completed the Seven Summits challenge which involves climbing the highest mountains in each continent.
Besides these insane accomplishments (and being a total adventure badass), Bart has been the Chairman of the Foundation for Alcohol Research and Education (FARE), ANZ Trustees Limited, the South Australian Film Corporation, the Adelaide Film Festival, and the South Australian Environmental Protection Authority.
She currently serves as Non-Executive Director on the boards of ME Bank, SG Fleet Ltd, Audio Pixels Holdings Ltd, Football Federation Australia (FFA), the Prince's Trust Australia, Invictus Games Sydney 2018, Moriah Foundation and TEDxSydney! Bart is a member of YPO Greater Sydney and of Chief Executive Women, a company who represent Australia's most senior and distinguished women leaders, whose mission is 'women leaders enabling other women leaders.'  
What a list of achievements. Feeling inspired yet? I certainly feel like I could fit a lot more into my day…
So, let's learn more about this amazing woman, Cheryl Bart.
Thank you so much for catching up with me today. Cheryl! I wondered, with everything you have achieved, do you find that it's important to you to be the first woman to achieve these things, or is it more about being the first PERSON? 
I really embark on these adventures for lots of reasons – the mental, and physical challenge. The spiritual quest of searching for answers. I wouldn't say I pursue it to be "the first ", but I am very rewarded as a woman achieving these goals in what was traditionally a male-dominated world, as it inspires many more women to give it a go! This isn't limited to extreme adventures; but also, to go after something outside their comfort zone.
That it's really possible- and achievable -for a woman.
What made you decide to attempt the Explorer's Grand Slam?
I had completed the Seven Summits - climbing to the top of the tallest mountain on each of the seven continents. I achieved that together with my daughter which was an awesome journey to share. Then I thought I'd try for a different kind of adventure and was told about the Explorers Grand Slam... which is the Seven Summits plus skiing, unsupported to the South Pole and then to the North Pole. Very few people had achieved that, so I thought I'd give it a crack! And I did it!!!
Through these treks and challenges, is there a voice inside you telling you to not give up? 
For me, a lot of the trek is a form of physical meditation. I get stronger mentally and physically every single day. There is a lot of evidence that being outside and in nature helps your immune system and health. 

When I am climbing in altitude and with the sanitary and health issues, almost every day I think "oh my god, why I am I doing this?" usually more when I am bored than frightened. When I am frightened I switch into focus mode, but the slog of hours and hours when I climb, I need that voice that says "just 10 more steps" until it is over so I can put my head down and continue.
Sometimes 3 hours can feel like 5 minutes when you're in the zone, but sometimes 30 mins can feel like 7 days and that is when I need to have that voice that says "I just have to get through this and get it over and done with!"
But you have to be careful. On the big mountains, you need to not let that voice make you go crazy when every bone tells you to stop, sometimes you have to listen. Safety is everything and especially when I have my daughter with me, you cannot proceed at all costs. You can lose toes, you can die.
What encouraged you to get into business? Were you mentored or self-motivated? 
I have never had a mentor, which is why I am a very good mentor and I make it my business to be. I mentor young women, and young men too, and even those who are older than me. I have always been interested in business. My parents and husband's family talked business at the dinner table. Other families spoke about sport, but ours was business and politics, so that has always given me this sense of curiosity and with my studies in Law. Even now, I only join boards or make investments where I can contribute, and also keep learning. I genuinely love learning. It is never-ending.
With this love of learning, do you love to also pick up new hobbies or challenges (besides your crazy adventures)?
Yes. A lot of business come pretty natural to me. The high-altitude stuff I am pretty good at now, but I rock climb when I am at home, and I am not that good at it. Part of the reason I like it is because it is challenging. There is a lot of problem solving involved and a focus on technique.
I am also pretty good with words, so I will play diabolical Sudoku or go down rabbit holes of learning more about areas that pique my interest. At the moment I am researching a lot into psychedelic drugs. I am interested in the research in it for PTSD and just am fascinated by all sorts of topics frequently.
Did you have a strong woman figure in your life? Or a father, brothers that pushed you to be the person you are today?
I am an only child but what I saw was how my mother always worked. I always saw her go off to work and she was a really hard worker. She was also an equal with my father, they handled the money and buying and selling together, and I was always taught that I had to contribute.
Even now, we have had people stay at our house who would frequently make comments on the fact that my whole family (my husband, daughter and son) roll out the door early and are very active and seem to be constantlydoing stuff. I saw that in my role models. Isaw them working hard and taking business seriously.
But another crucial thing I was taught was that with that money earned, my parents were big believers in the importance of philanthropy. But, you need to earn it first in order to have that money to make a difference.
Has the fact that you're a woman ever gotten in the way of achieving something? If so, how have you overcome it?
No, not really.It probably made my life choices more interesting! I had both my children very young so had to make more interesting and strategic career decisions ... it wasn't the linear path of my male peers but arguably way more interesting and different.
Which women inspire you? 
Any woman who has courage - moral, mental or physical courage! 
Women not bound by social mores or confined by what is "expected "
Women who speak up, stand up and help others 
Some are quite famous like young Greta Thunberg, but also many who quietly show courage daily.
Do you do anything for your mental state to keep strong? Or zone out? Read books, listen to podcasts, meditate etc?
I need to train/exercise daily - from climbing to spin 
I add yoga to my week
I read and listen to podcasts 
Sometimes I just need to be alone and go for a long walk 
On the other hand, for a strong mental state, I need to connect and have a good laugh with friends
Can't forget the occasional massage…
How important is your health? Do you follow any diet/ take any supplements which have helped you on your journey?
My health is extremely important to me. I work hard and travel a lot but am very careful to stay strong and healthy. It is paramount to everything I do... both for myself and for others.I have a very healthy diet (except for my weakness - chocolate) I eat mainly vegetables and seafood. I make sure to drink lots of water and herbal teas. I supplement occasionally with Magnesium, Vitamin B, and D. I also make a hot brew every day consisting of fresh ginger, turmeric, and lemongrass. Oh, and I love fresh coconut water!
How many hours a night would you try and sleep?
I am not a great sleeper. I probably sleep 6-7 hours. I have never been a huge sleeper, I really have to make myself. I tend to burn the candle at both ends. I like to exercise first thing in the morning, and at night I have my quiet time which will be reading, listening to podcasts, maybe a game of Words With Friends. I have tried meditation with the Headspace app but I am not so good at it to be honest. I am okay with my sleep though, I am used to it and it works for me!
Have you read/ watched/ listened to anything that's been a gamechanger and pivotal to your success?
I am constantly reading and listening to podcasts for continuous learning. Probably the most pivotal - and expensive 😉 - the book was The Seven Summits- Dick Bass and Frank Wells
What has been life's biggest hurdle for you?
Learning to say no. And that I can't be in every place at the same time! I need some clones... 
Your life has been extraordinarily busy and full. Along the way, have there been any sacrifices or regrets? 
We all make sacrifices along the way, especially when we have partners and children, but it's all part of the give and take of life ... so I don't have any regrets about the different paths and choices I've made. I've really tried and kept trying to pack a lot in- personally, professionally .. and some glorious adventures!
People ask if I will consider slowing down some time, but I answer with "I think I'm speeding up" - for example, we have so much to do around climate change!
What are your future goals?
Keep learning 
Keep adventuring 
Inspire and help others 
Keep loving
Any advice for young women out there who would like to follow in your footsteps?
Just go for it! Follow your heart. Follow your instinct. Give it a go!
And finally, what is the best thing about being a woman?
Everything really!!! Plus, I think we have super strong intuition and ability to multi-task.
Thank you to Cheryl for chatting with us, and also for all the work she does to encourage and inspire young women! Happy International Women's Day for Sunday to our lovely female readers.
Any ideas for future blogs? Please send them to:
talk@truthorigins.co.uk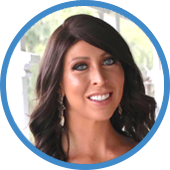 Shani Kaplan 
Shani Kaplan is a contributing writer for Truth Origins. She combines her knowledge gained from working within the fitness/wellness industry in Sydney and London for the last seven years as a Personal Trainer, and class instructor, with her addiction to research due to her BA in Business Marketing. Shani loves martial arts, resistance training, dance and yoga, nutrition, travel, design, photography, and art.

Here are some more of our foodie blogs to get you inspired:
LIKE THESE ARTICLES?
STAY UP-TO-DATE
Join the Truth Origins club to stay up-to-date on our latest articles, blog posts, updates and exclusive discounts. You'll also receive 10% OFF your first purchase for joining.
↓