TRUTH CUSTOMER TESTIMONIALS
↓     ↓     ↓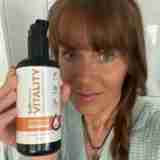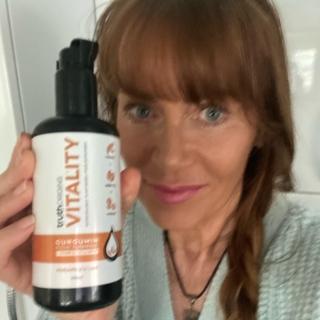 "After trying other forms of Turmeric supplements that weren't very effective, I came across Truth Origins Vitality and I thought, I'm going to give it a go. Not only did it help with my knee, but it also helped with a load of other digestive issues. I cannot rave enough about Truth Origins. It's magic!"

– Elaine Brolan 
(Entrepreneur)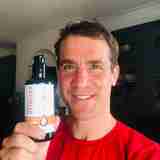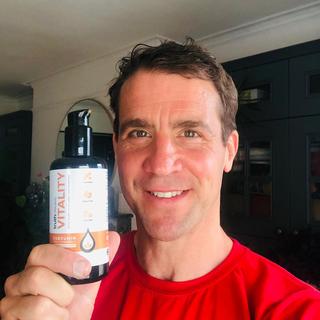 As athletes we're encouraged to stay away from supplements just in case they're contaminated but over the years I've been searching for things that are going to help support my Immunity, recovery, and brain health. I've researched and researched and found that the bottom line is - to only take supplements that are super high quality. That's why I'm delighted to have found Truth Origins when it comes to Turmeric or Curcumin Supplements- Vitality - is by far the best.
– Leon Taylor
(Olympic silver medallist, Athlete, Executive wellness coach, Mentor, & Yoga teacher)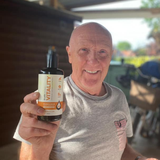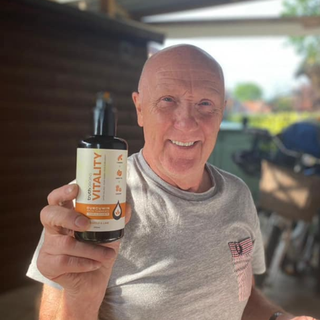 I was sceptical at first thinking how can this stuff work?? I then thought, what have I got to lose? I took six pumps in the morning just in water at first, after a couple of weeks I actually forgot about it. Then when I was doing some gardening I realised that my shoulder didn't hurt me? I was absolutely gobsmacked and amazed, I never want to stop taking this now, and I can't stop raving about it enough. So to all you sceptics out there, this stuff really works, it's a miracle! Thank you Truth Origins!

– Steve
(Husband & Dad)
★★★★★

"I have noticed I have more energy and have less aches, which makes it easier for me to get out for a walk. I have been taking 6 pumps once a day and think this product is great. I have just ordered another bottle, so I don't run out. I have also ordered the Vitamin D3 to try as well. I love getting your informative emails as well. Thank you"

 - Rosslyn
★★★★★

"Service is equal to the product, both are amazing. Been taking curcumin in different forms for a few years but this is the first time as a liquid and won't look around anymore. You can tell after a few days if your body is absorbing the product and this stuff has me bouncing off walls first thing in the morning. Great product and a great team of people there to help with any issues"
Damian

★★★★★

"Firstly, it tastes really great! I personally felt positive effects within the first week of using, for long term muscular and joint relief. Having used several different turmeric products over the years, the effects are really based on how well you absorb the actives. Fantastic absorption with this product, improvement in my energy levels also which was unexpected! Highly recommended!"
-Fiona

★★★★★

"Using the Vitality liquid curcumin is expensive but it is value for money you get what you pay for sometimes. I've taken a tablet form Curcumin before with no effect but this works. I can train for longer and more often. Helps after long walks and general exercise. I use 4ml per day. I will now try with my parents both 74 to see if they benefit"
-James

★★★★★

"I'm on my first bottle of Curcumin, I love the taste, I simply squirt my daily dose into a small glass of filtered water and drink it like orange juice before breakfast. I love the science behind the product which has given me complete confidence"
-Sandi

★★★★★

"I couldn't have hoped for this to make such a difference for the better. It has so exceeded my expectations. It sounded too good to be true but it actually is!"
-Debbie

★★★★★

"I have only recently discovered you and at first I felt it was all too good to be true. I have just received my second order of Vitality Curcumin and I not only enjoy the flavour but feel good too! Delivery is prompt and I love the cotton bag and the tree planting. Congratulations and good luck for the future"
-Sue

★★★★★

"On my second bottle of vitality and must say I am seeing an improvement and generally feeling a lot better. Think I could have found a miracle cure time will tell"
-John

★★★★★

"I started using Truth Origins Vitality Curcumin two weeks ago. It's pleasant to drink in water. Yesterday, I walked up my steep stairs in a normal way, without stiffness. For years I have been dragging myself one step at a time, clutching the bannister rail. Today, I've noticed that getting out of the car is much easier and the overall improvement has astonished me. I could see that the science is good, but I wasn't expecting such quick and dramatic results. I have my life back. Very highly recommended."
-Pat

★★★★★

"I am a first time customer and can only tell you that my experience has been truly outstanding. Absolutely first rate- plus, from every angle! Well done Truth Origins!"
-K Bryant

★★★★★

"Truth origins vitality curcumin... is without doubt... the very best product I have ever bought. I am honestly delighted with it. It's easy to take and I feel real benefits after a very short time. I am very impressed and thrilled to find this product! Thank you!"
-Carmel