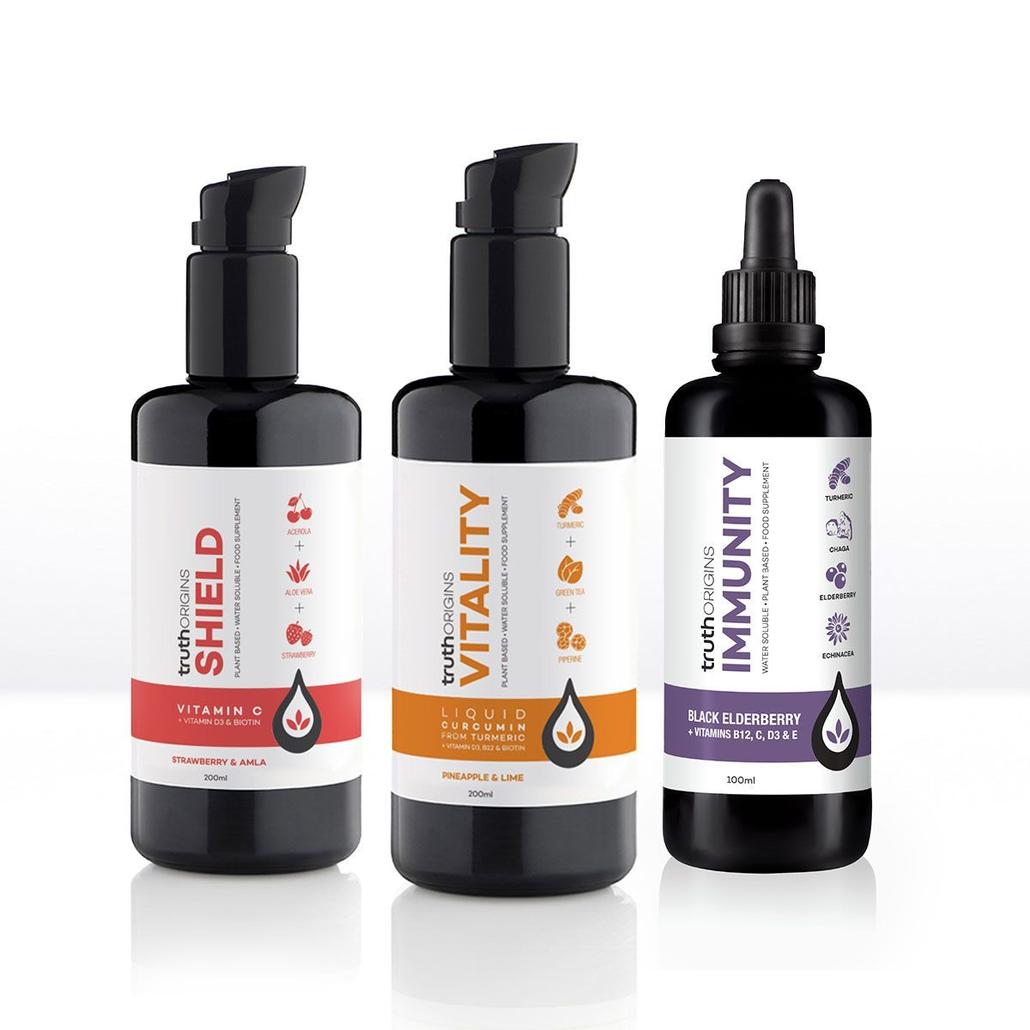 WELLBEING PACK
(VITALITY + SHIELD + IMMUNITY)
A combination of nature's most powerful ingredients to help support your body's natural defence mechanisms & control inflammatory responses within the body.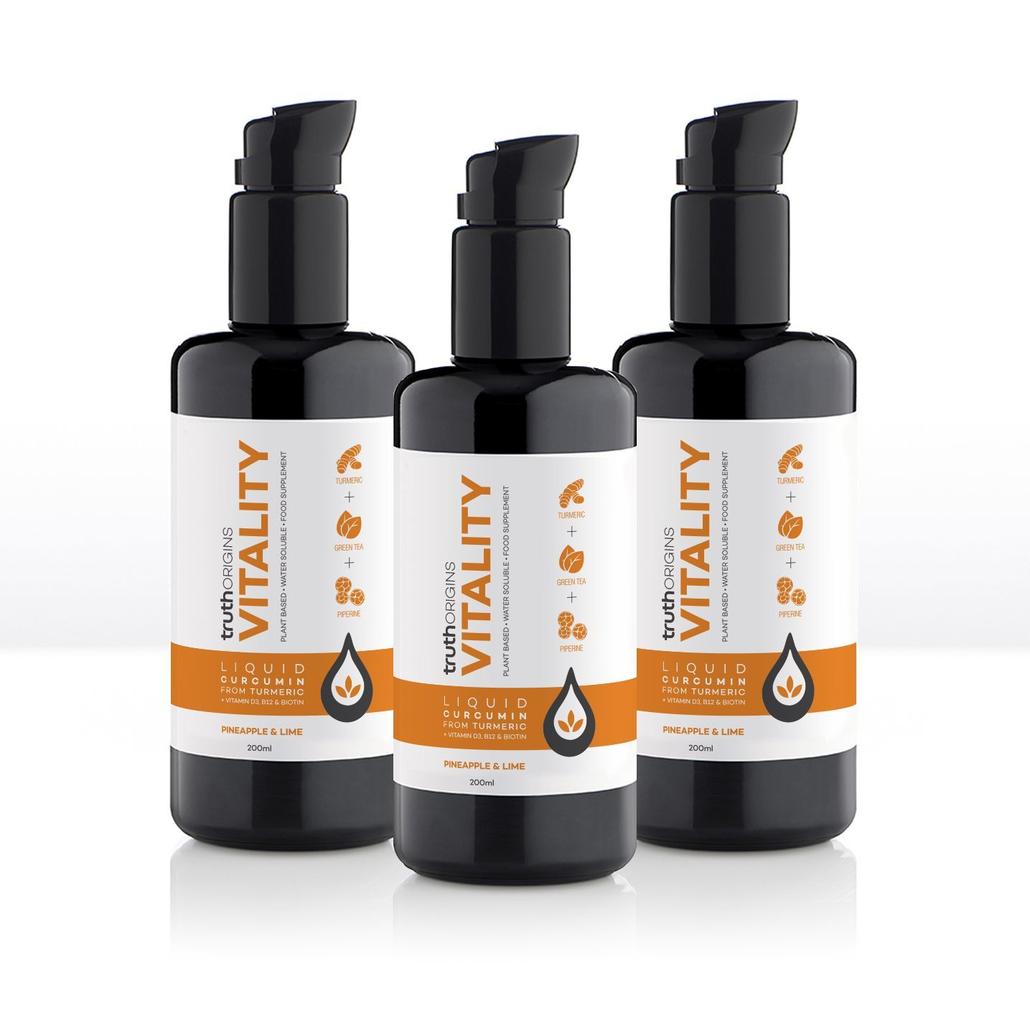 VITALITY 3 PACK
(Curcumin – 6 Month Supply)
Our signature Curcumin blend. High in Vitamins B12, D3 + Biotin, as well as Piperine from black pepper, and green tea extracts to further help absorption.