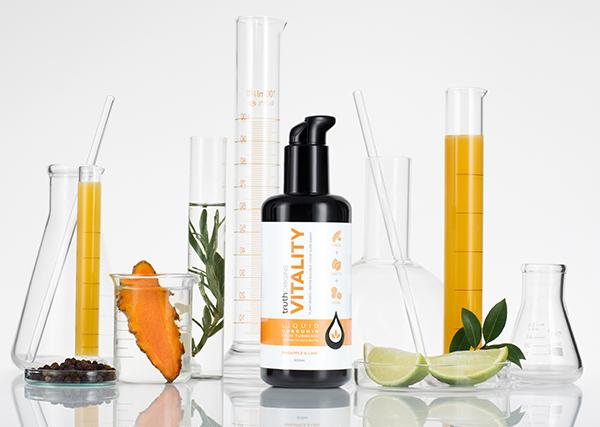 Curcumin is the key active ingredient in turmeric and is what gives turmeric its distinct colour.
It has powerful anti-inflammatory effects, is a very strong antioxidant, and is the focus of many scientific studies for its effects on human health.

Our concentrated liquid curcumin mixes effortlessly into water, and is formulated for better absorption.
STARTS WORKING AFTER YOUR FIRST SERVING
We surveyed our customers to find out how long it took for them to feel the benefits...
HERE ARE THE RESULTS
0-2 Weeks
(25%)
Truth Vitality starts to maintain the efficacy of the immune system from day one. Be diligent in taking it every day. Consistency is key. Regular Dosage: 6 Pumps (3ml)
2-4 Weeks
(45%)
Truth Vitality is building up in your system, assisting in every day mobility and brain function. If you find you aren't noticing a difference, you might need to switch to a High Dosage: 12 Pumps (6ml)
4-8 Weeks
(70%)
Truth Vitality is actively contributing to the reduction of inflammation, helping to relieve joint and muscle pain.
8-16 Weeks
(80%)
The powerful anti-inflammatory effects of Truth Vitality continue to work for you as long as you are consistent with taking it every day.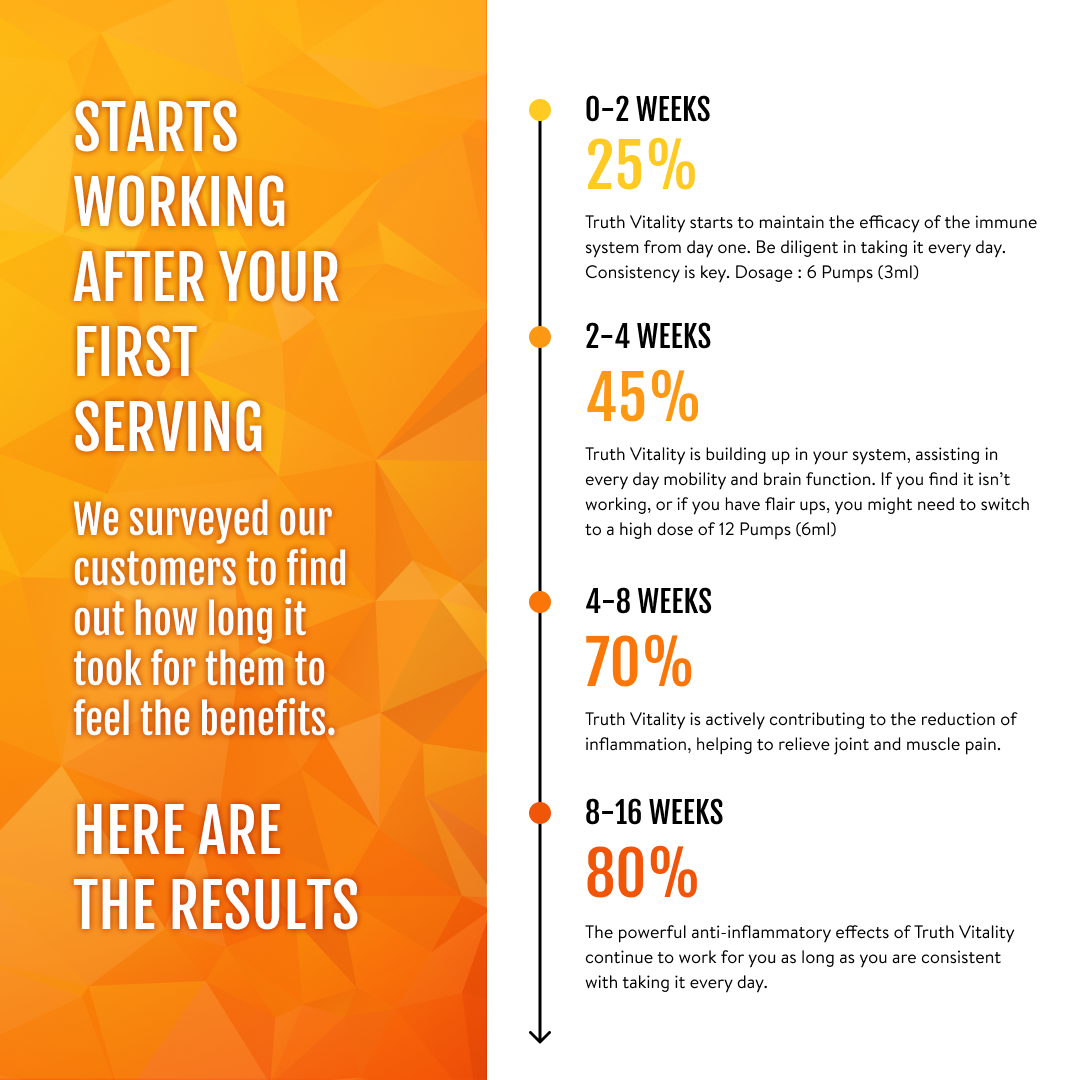 WHAT MAKES VITALITY DIFFERENT?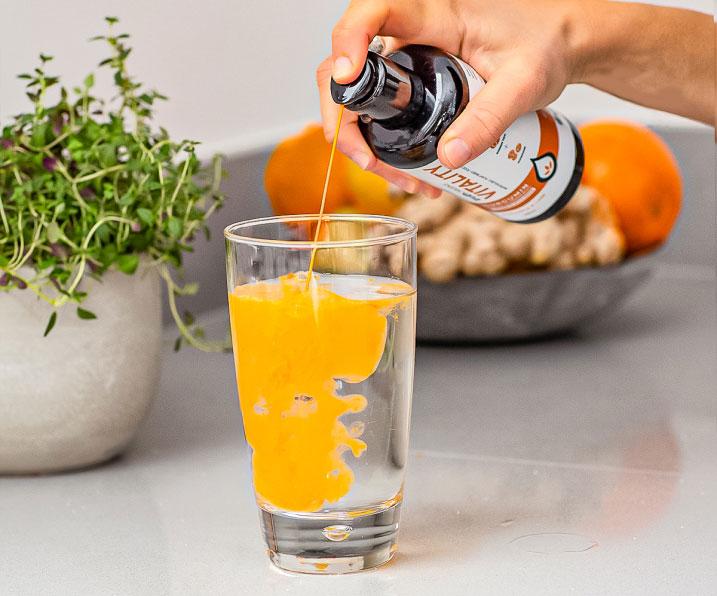 BETTER ABSORPTION
THE CHALLENGE

The challenge with any curcumin supplement is absorption, as turmeric is poorly soluble in its natural state and not well absorbed in the body.
COMMON HACKS
You may have heard the technique of mixing black pepper with turmeric to help with absorption. However, still exceptionally high amounts of turmeric would need to be eaten or juiced in order to get an effective amount of curcumin into your bloodstream.
THE REALITY
The curcumin content of turmeric isn't very high – curcumin makes up only 3% of turmeric by weight. To put that into perspective approximately 30kg of turmeric root is needed to produce 1kg of curcumin.
OUR SOLUTION
Using the latest technology we've created our unique VITALITY blend– a highly potent source of curcumin that allows for a much higher absorption rate than traditional pills or powders– to ensure the good stuff gets straight into your cells so you can feel the benefits.
DOSAGE
Add 6-12 pumps (3-6ml) into 250ml of water, stir and enjoy.
SUGGESTIONS
Tastes great in water, tea, coffee, smoothies & desserts.
FLAVOUR
Strawberry & Amla (Gooseberry)

FULL INGREDIENT LIST
Acerola Cherry Powder, Shilajit, Aloe Vera Powder, Astaxanthin, Seabuckthorn Fruit, Sweetener: Steviol Glycosides, Fruit Extracts, Spice Extracts, Green Tea Extract, Biotin, Vitamin D3.