5 Surprising Benefits Of Coffee
Good news for all those who love their morning brew!
- Dr Marc Barton
Coffee is a brewed drink prepared using roasted beans of the Coffea Arabica plant. It has been used in human society for hundreds of years and is reported as being discovered in Ethiopia in 800 A.D. Studies in the past have suggested that coffee may be harmful to health, but as science has progressed, it has become evident that this early research didn't take into account confounding factors, such as the fact the heavy coffee drinkers also tended to smoke or lead sedentary lifestyles.
Over recent years, evidence has emerged that coffee actually has several surprising health benefits.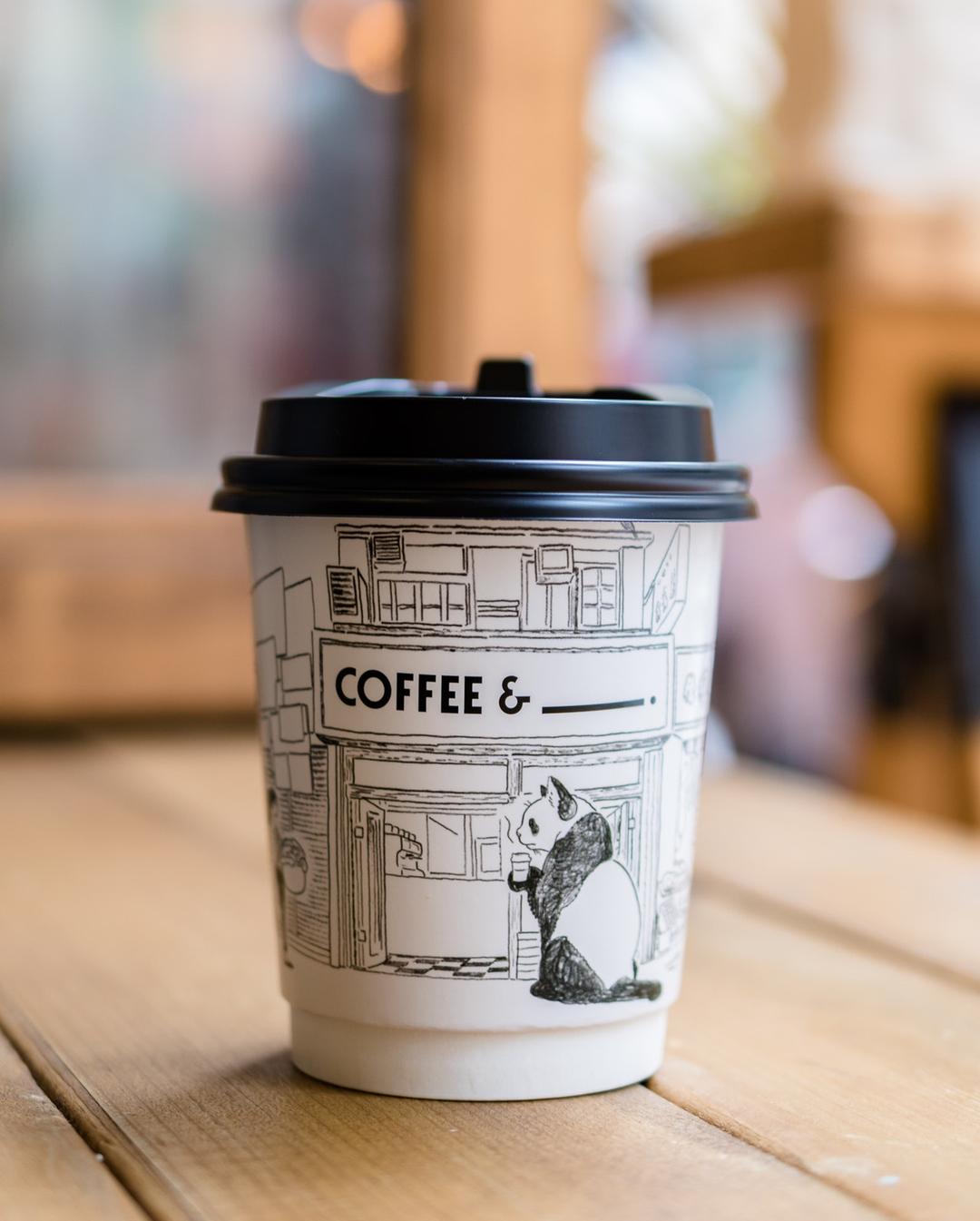 #1 Coffee may help you live longer
Recently evidence has emerged that drinking coffee is associated with a reduced risk of death from a variety of causes, including heart disease, stroke and cancer. This relationship did not vary by country and applied to both men and women.[1]
The exact mechanism of how this increased in life expectancy occurs is not yet fully understood, but higher coffee consumption was associated with a reduction in certain inflammatory biomarkers and potentially toxic liver enzymes. More research in this exciting field is currently being undertaken.
#2 Coffee improves cognitive function
Caffeine, also known as trimethylxanthine, is the world's most commonly used stimulant, with 80% of Americans estimated to use it on any given day. The most well-known source of caffeine is coffee. Caffeine is a stimulant with a diverse range of effects on the central nervous system, including improved attention span and concentration. [2] It has also been shown to reduce mistakes caused by drowsiness in shift workers and improve performance during sleep deprivation3. The effects start within an hour of ingestion and last for between 5 and 8 hours. 
There is also a growing body of evidence that coffee is also protective against some neurodegenerative diseases that affect cognition, including Alzheimer's dementia and Parkinson's disease. [4,5]
#3 Coffee improves physical performance
Several studies have shown the benefits of caffeine on muscular performance. A literature review in the Journal of Strength and Conditioning in 2012 examined 29 separate studies that measured alterations in short-term performance following caffeine ingestion.[6] 11 of these studies revealed significant improvements in team sports exercise and power-based sports with caffeine ingestion, and 6 of these studies revealed significant benefits of caffeine for resistance training. 
A more recent paper published in the European Journal of Sports Science looked specifically at the effects of caffeine on the muscular performance of elite Jiu-Jitsu athletes. [7]This study demonstrated that caffeine increased muscular power and force and endurance strength in the group of athletes tested.
It is not fully understood exactly how caffeine improves muscular and athletic performance, but the effects are undoubtedly proven and well accepted by the scientific community performing research in the area.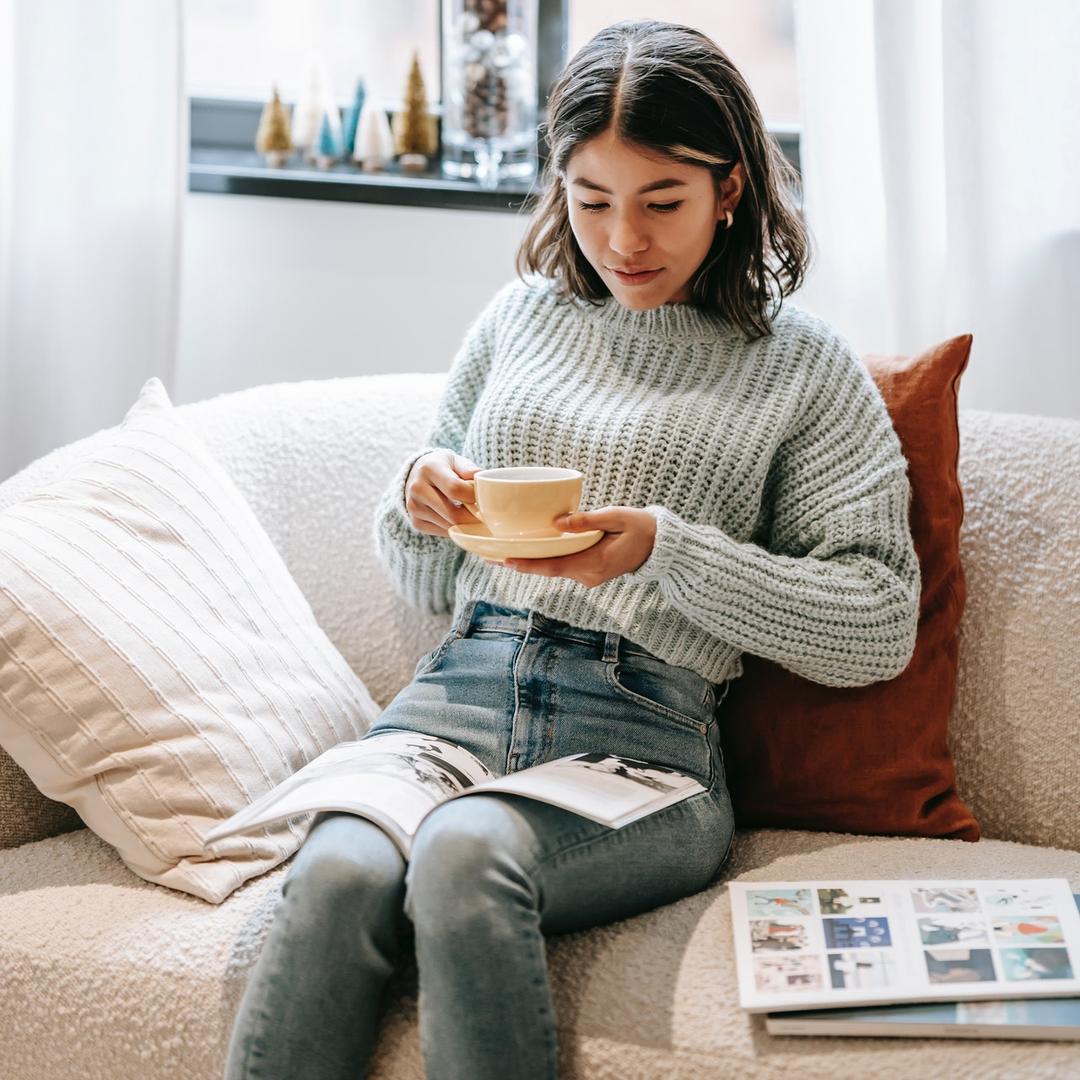 #4 Coffee may help you lose weight
Coffee has been shown to have the potential to help with weight management. Caffeine is contained in most commercial fat burning supplements, and for a good reason. Studies have shown that caffeine can both boost metabolism and help to burn fat.[8,9] Because of this, drinking coffee may possibly be of benefit in the management of obesity, although more research in this area is required to understand the potential benefits fully.

#5 Coffee may help to combat disease
Diabetes is a condition that causes the level of sugar in the blood to become too high. The prevalence of diabetes is increasing worldwide, and almost 400 million people currently suffer from it. The majority of people with diabetes have the 'type 2' form, which is caused by resistance to a hormone known as insulin.
Research has shown that coffee drinkers have a significantly reduced risk of developing type 2 diabetes. Some studies have shown this risk reduction to be as high as 50% in habitual coffee drinkers. [10]
Is coffee safe for everyone?
Like all drugs, caffeine should be treated with respect. To quote Tim Ferris – 'there are no biological free lunches.' It is important to remember that caffeine is a potent stimulant drug with potential side-effects. Caffeine should be ingested in moderation, and the safest way to ingest it seems to be as brewed or filter-dripped coffee. 
The negative effects of caffeine become most pronounced if it is ingested in large quantities. If you drink too many cups of coffee, you should expect to experience jitteriness and mild anxiety-type symptoms. It can also cause sleep disturbance and is an addictive substance with a recognised withdrawal syndrome. Other, less common, side effects include palpitations, gastrointestinal disturbances, high blood pressure, tremors, and dizziness.
It is also possible to overdose on caffeine, and although this is very rare, it can be fatal. This usually occurs due to a deleterious effect on the heart. Most of these overdose episodes occur due to the ingestion of very highly caffeinated energy drinks. Toxic levels correlate approximately with drinking about 30 cups of coffee in a relatively short period of time. Whilst drinking 30 cups of coffee is difficult to do, ingesting the same amount of caffeine from energy drinks and caffeine pills or powder is much easier. There is really no good that can come from this sort of excessive ingestion and a couple of cups a day are more than enough to gain any benefits.
The beneficial effects of coffee on health are well accepted and backed by a large number of scientific studies. Used in moderation and with respect, it can have many positive health effects. Caffeine is a double-edged sword, however, and should be ingested in moderation and with respect in order to avoid the potentially serious negative effects that can be associated with it. If you have pre-existing health problems, particularly those that are related to your heart or gastrointestinal system, you should definitely check with your doctor before using it.

MCT & coffee - the perfect combo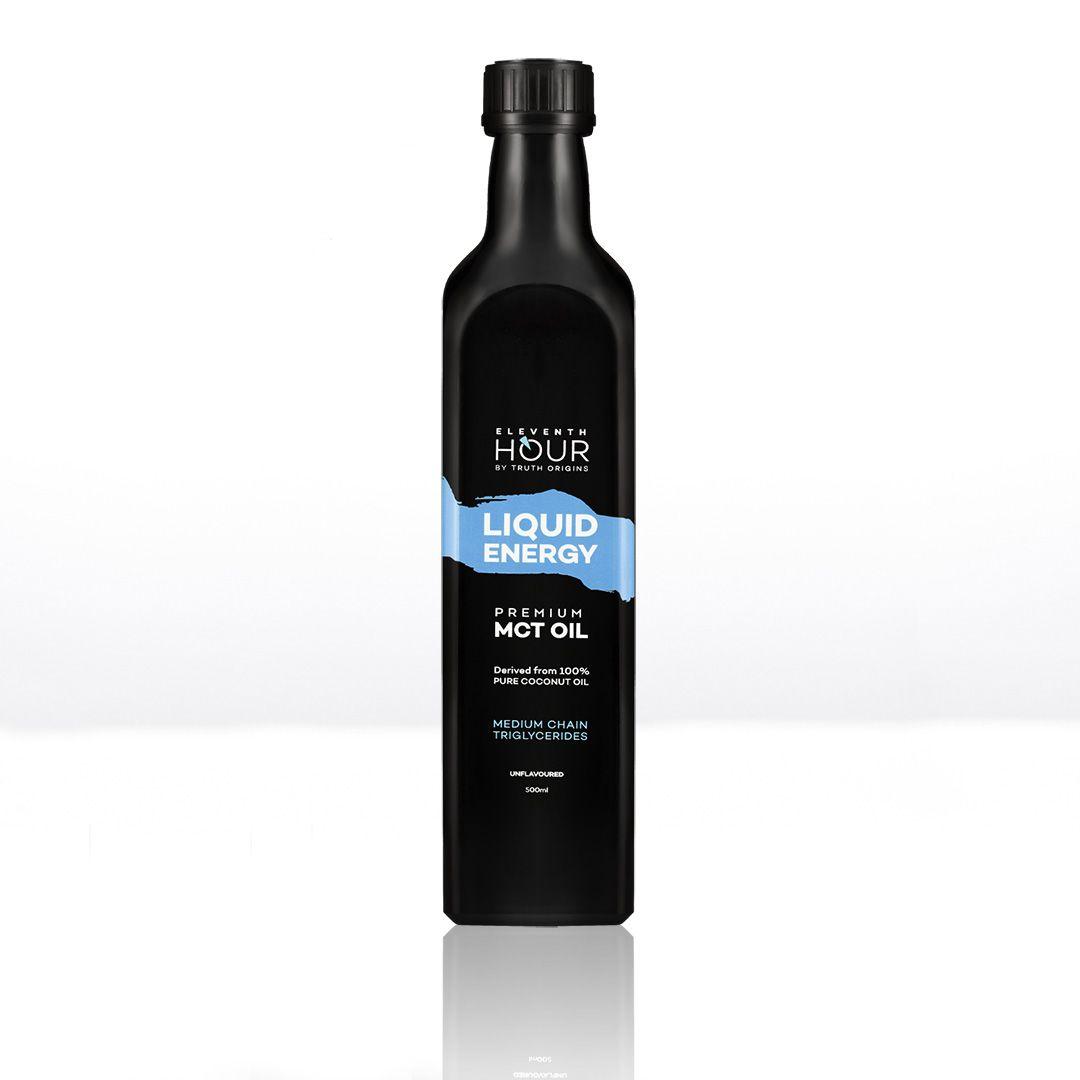 Dr Harry on MCT:
MCT oil is derived from coconuts and is one of the cleanest fuel sources as, unlike carbohydrate-based fuels, fat-based fuels produce almost no damaging free radicals. MCT is rapidly taken up by working muscle, which is why it has proven so popular with athletes.
I've been recommending MCT for patients seeking to get lean for the past 8 years and my wife and I use it in our coffee and high-fat breakfast smoothies.  Personally, I find the benefits of MCT include the complete elimination of abdominal bloating, appetite suppression well into the afternoon and enough energy to stay functioning without brain-fade.  
"I have been taking MCT oil now for a week and believe that I have more get up and go. Mix it in my coffee in the morning, it is tasteless but slightly creamy on the lips - not unpleasant." - Trustpilot review

References
[1] Gunter MJ, Murphy N, Cross AJ, Dossus L, et al. Coffee Drinking and Mortality in 10 European Countries: A Multinational Cohort Study. Ann Intern Med. 2017 Aug 15;167(4):236-247. doi: 10.7326/M16-2945. Epub 2017 Jul 11. PMID: 28693038; PMCID: PMC5788283. 
[2] Brice, C.F., Smith, A.P. Effects of caffeine on mood and performance: a study of realistic consumption. Psychopharmacology164, 188–192 (2002). https://doi.org/10.1007/s00213-002-1175-2
[3] Ker K, Edwards PJ, Felix LM, Blackhall K, Roberts I. Caffeine for the prevention of injuries and errors in shift workers. Cochrane Database Syst Rev. (2010) 5:CD008508 10.1002/14651858.CD008508 
[4] Panza F, Solfrizzi V, Barulli MR, Bonfiglio C, Guerra V, Osella A, Seripa D, Sabbà C, Pilotto A, Logroscino G. Coffee, tea, and caffeine consumption and prevention of late-life cognitive decline and dementia: a systematic review. J Nutr Health Aging. 2015 Mar;19(3):313-28. doi: 10.1007/s12603-014-0563-8. PMID: 25732217. 
[5] Ross GW, Abbott RD, Petrovitch H, Morens DM, Grandinetti A, Tung KH, Tanner CM, Masaki KH, Blanchette PL, Curb JD, Popper JS, White LR. Association of coffee and caffeine intake with the risk of Parkinson disease. JAMA. 2000 May 24-31;283(20):2674-9. doi: 10.1001/jama.283.20.2674. PMID: 10819950.
[6] Astorino, Todd A; Roberson, Daniel W Efficacy of Acute Caffeine Ingestion for Short-term High-Intensity Exercise Performance: A Systematic Review, Journal of Strength and Conditioning Research: January 2010 - Volume 24 - Issue 1 - p 257-265 doi: 10.1519/JSC.0b013e3181c1f88a
[7] Diaz-Lara FJ, Del Coso J, García JM, Portillo LJ, Areces F, Abián-Vicén J. Caffeine improves muscular performance in elite Brazilian Jiu-jitsu athletes. Eur J Sport Sci. 2016 Nov;16(8):1079-86. doi: 10.1080/17461391.2016.1143036. Epub 2016 Feb 10. PMID: 26863885.
[8] Koot P, Deurenberg P. Comparison of changes in energy expenditure and body temperatures after caffeine consumption. Ann Nutr Metab. 1995;39(3):135-42. doi: 10.1159/000177854. PMID: 7486839.
[9] Acheson KJ, Gremaud G, Meirim I, Montigon F, Krebs Y, Fay LB, Gay LJ, Schneiter P, Schindler C, Tappy L. Metabolic effects of caffeine in humans: lipid oxidation or futile cycling? Am J Clin Nutr. 2004 Jan;79(1):40-6. doi: 10.1093/ajcn/79.1.40. PMID: 14684395.
[10] van Dam RM, Hu FB. Coffee consumption and risk of type 2 diabetes: a systematic review. JAMA. 2005 Jul 6;294(1):97-104. doi: 10.1001/jama.294.1.97. PMID: 15998896.
Read our most recent blogs:
LIKE THESE ARTICLES?
STAY UP-TO-DATE
Join the Truth Origins club to stay up-to-date on our latest articles, blog posts, updates and exclusive discounts. You'll also receive 10% OFF your first purchase for joining.
↓