5 Tips for Breaking the Weight Loss/ Gain Cycle
Are you after lasting results?
- Rebekah C
Are you all-too familiar with the weight loss/regain cycle?
After months of dieting, excessive workout routines, and sleepless nights, you achieve your weight loss goals. Then suddenly, reality hits and you realise over a period of weeks or months that you're beginning to fall back into your old eating habits. Your jeans get tighter, you spend time on the sofa, and it suddenly feels like all your hard work was for nothing. 
This is a common part of the weight management routine for a lot of people. According to one study, around 80% of people who lose a significant amount of weight also regain those pounds in the same year.[1] So, what does that mean for you? Are you ever going to maintain that clothing size you feel most comfortable at, or keep those healthy habits in place?
You absolutely can lose weight - and improve your health in the process - for good. All you need to do is find a way to break the dangerous cycle of weight loss and regain.
Why Do We Regain Lost Weight?
There are plenty of reasons why you might find yourself springing back to your old weight after a successful diet and exercise campaign. The most common explanation is you took the wrong approach to weight loss in the first place. 
Too often, people rely on extreme calorie restriction, gruelling exercise routines, and the wrong mindset to drive their weight loss. However, these activities simply aren't sustainable. While you might lose weight initially, as soon as you start eating normally again, the weight comes back. 
In fact, extreme calorie restriction might even slow your metabolism, so you gain more weight in the future. If you want to lose the weight and keep it off, you need a strategy you can stick to. [2]
These top tips will help...
#1 Reset your Mindset
Your state of mind makes a huge difference to how successful your weight loss efforts can be. Too many people get caught up trying to see a difference in their waistline or searching for another aesthetic result. This means you miss what losing weight should be about: good health.
If you're too heavily focused on "finding a quick fix", or "getting a beach body", it's easy to lose motivation when you don't see the results you want quickly enough. Try focusing on another outcome of improved diet and exercise: a healthier you. 
If you concentrate on finding ways to make yourself feel healthier - like cutting out junk food, getting more sleep, and improving your physical endurance - you'll feel the results much faster. Plus, concentrating on these positive goals will keep you inspired when you're dreaming of binge-eating fast food, or looking for excuses to skip the gym.
#2 Don't Deprive Yourself 
Deprivation and restrictive diets don't work. [3]
Significantly cutting down your calorie intake will have a positive impact on your body image initially, by getting rid of water weight and pushing your metabolism into overdrive. However, your body will quickly adapt. You'll get used to only surviving on a smaller amount of energy.
This means that your metabolism slows down, and you generally have less energy, feel greater levels of fatigue, and may even struggle with a few emotional issues too. Cutting out too many calories or making huge changes to your diet too quickly can also lead to poor nutrition and stress.
Despite what many fad diets might have us believe, sustainably losing weight isn't about eating as little as possible. Instead, it's about getting your calories the right way. Start each day with a healthy breakfast to kick-start your metabolism. 
Aim for a small calorie deficit based on your body weight, and stock up on protein to increase your feelings of fullness after a meal. High levels of fibre are also excellent for reducing cravings. [4]To boost your chances of burning calories faster, don't forget to drink plenty of water with every meal. Good hydration gets your body working at full capacity, and it makes you feel fuller too.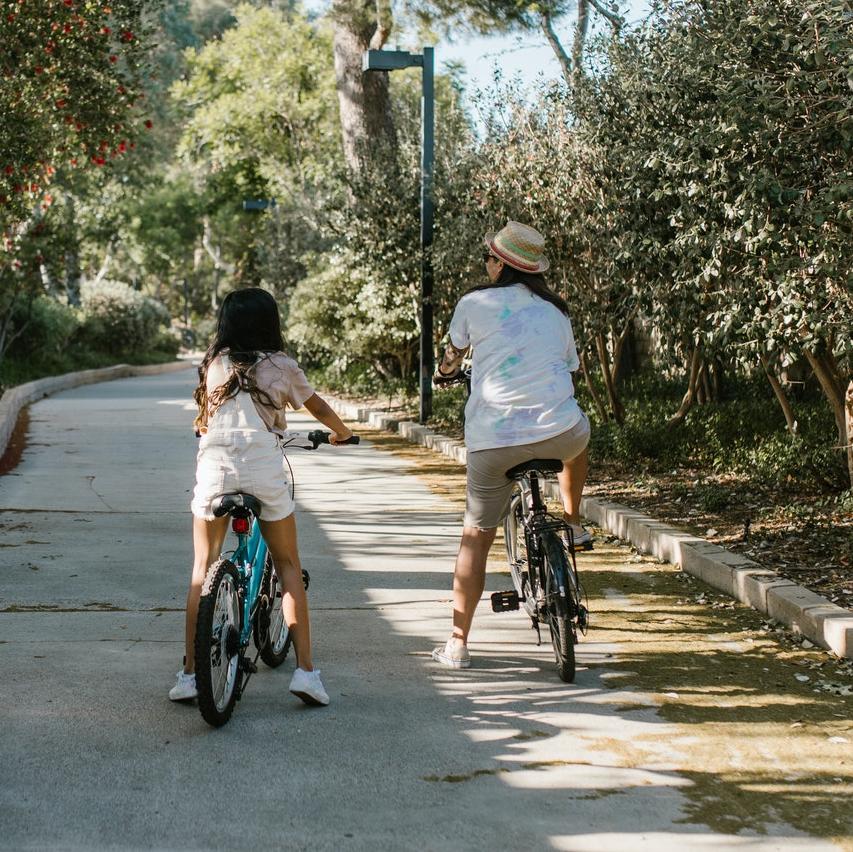 #3 Explore a new kind of exercise
You don't have to go to the gym every day to have the body of your dreams (unless you want to be a body builder). However, it is important to get plenty of activity into your schedule[5].Regular exercise will boost your metabolism and help burn off extra calories. Unfortunately, it's also difficult to find the motivation to exercise when you have a busy life.
According to several studies, people who do around 200 minutes of moderate physical exercise per week (30 minutes a day) are more likely to maintain their ideal weight[6]. The best way to make sure you stick to that schedule; is to choose an exercise you actually enjoy. 
Try experimenting with dance classes, taking up cycling, or just going for hikes in your local nature reserves if you struggle to find the time to fit extra exercise into your schedule, top up your sessions with NEAT movement. This basically means recognising the times you spend hours sitting down and adjusting them to include more motion. You could walk to the store instead of driving there or walk around when on the phone at the office.
#4 Don't go it alone
Successfully losing weight isn't easy. Making sure you keep that weight off can be even tougher. You'll find that it's much easier to keep yourself on track when you have a little support on your side. Talking to friends and family about your goals is a great first step, as they can motivate you with regular affirmation, and even check up on your progress. 
If having family around to help doesn't feel like enough, try joining a weight loss community. You can get involved with a local fitness class, join a digital forum where you can track your goals with like-minded people, or even find local groups on social media. 
Anyone in need of extra help could even look into working with a professional dietician, weight-loss coach, or personal trainer – though you might need to pay a little extra for that support.
#5 Be kind to yourself
Most people don't realise this, but stress can actually cause additional weight gain[7]. Putting yourself under excess pressure to achieve a specific aesthetic goal and maintain it could be increasing your chances of binge-eating and falling off the wagon. 
If you want to maintain your weight loss, make sustainable changes, and look after yourself while you're implementing them. Commit to eating healthier meals as often as you can, and follow a strategy for regular exercise, but also make sure you're getting plenty of sleep, to help the body recover. Sleep deprivation also increases feelings of hunger, and boosts cravings for junk food[8]. 
If you end up not reaching your exercise goals one day, or you cave in and have an extra slice of cake, don't beat yourself up. Accept that you're going to have tough days and try to find ways of avoiding the same slip-up in the future. 
Keep the Weight Off!
Fad diets and unrealistic exercise routines might seem like they make a difference in the short term, but they don't benefit anyone long-term. If you want t-o be happier and healthier, you need to take a sustainable approach, implementing small changes that you can stick to long-term. Sleep more, eat well and invest time in exercises you enjoy. You'll be more likely to lose that weight and keep it off this way. 
References
[1]https://www.ncbi.nlm.nih.gov/pubmed/11375440
[2] https://www.ncbi.nlm.nih.gov/pmc/articles/PMC3673773/
[3] https://www.psychologytoday.com/gb/blog/changepower/201010/why-diets-dont-work-and-what-does#:~:text=Yes%2C%20you%20lose%20weight%2C%20but,overeat%20or%20diet%2Dbinge%20cycle.
[4]https://www.ncbi.nlm.nih.gov/pubmed/24949037
[5]https://www.ncbi.nlm.nih.gov/pubmed/10610070
[6] https://www.ncbi.nlm.nih.gov/pubmed/15561636
[7] https://www.webmd.com/diet/features/stress-weight-gain#:~:text=Levels%20of%20%22the%20stress%20hormone,you%20crave%20sugary%2C%20fatty%20foods.
[8] https://pubmed.ncbi.nlm.nih.gov/29510179/
Read our most recent blogs:
LIKE THESE ARTICLES?
STAY UP-TO-DATE
Join the Truth Origins club to stay up-to-date on our latest articles, blog posts, updates and exclusive discounts. You'll also receive 10% OFF your first purchase for joining.
↓