A Q&A with co-founder and entrepreneur, Trent
Find out more about our health-loving Aussie businessman on a personal level!
- Interviewed  by Shani Kaplan
Always wanted to know more about Trent? Where it all began, what other ventures he has taken, and his healthy habits? We have the scoop for you!
Hey Trent 😁 I think our readers would love to know where the idea for a supplement company came from in your mind?

I have always been interested in food and supplements and how they can help my performance. I've tried everything over the years – pre work outs, post workouts, whey, energy boosts, nootropics and mushrooms. I've travelled the world training in different gyms and with some of the best athletes and trainers, they all take some form of supplementation. So my competitive juices flowed, and I wanted to create the best.
How did you and Harry become such great friends?
I was flying high as an executive with a huge company, we made an acquisition in which the owner met Dr Harry and then called me up and asked me to on-board him. I first met him fresh from a hospital night shift. We clicked instantly, he's the smartest man I have ever met and we have travelled the world and experienced life's high's and low's together. We have finally now started our own company in our shared passions – health, longevity and high performance.
Have you always been so health-conscious?
I grew up surfing and playing Rugby League in Australia, we have a healthy lifestyle. Then I moved to the UK, had a winter, ate and drank too much and got fat. After I got in shape again - I got cancer. I kicked its ass and focused my life on health and high performance. I dove into extensive human health research with Dr Harry and became fascinated with emerging plant sciences and Martial arts, they are my passions, now they are my businesses.
Tell us about your other business- your Gym
I created my perfect martial arts and strength Gym with two of my coaches above Richmond Train station - Elevate Martial Arts. It's allowed me to train like a pro athlete with the best athletes in London & win 4 national titles in Brazilian Jiu-Jitsu (Of course I use our supplements every day to help me rest, recover and improve)
Is it easy running a gym?
Nope! - Worth it?  - Absolutely! I've met some incredible people, both members and coaches, and helped in many fitness transformations.
Do you follow any eating principles or ways of eating yourself?
I'm currently doing intermittent fasting 5 days per week. 18-20 hours with nothing but water, black coffee and curcumin.
What is your favourite indulgence?
Cinnamon social from Ole and Stein. If you haven't tried it yet, DONT!
How often do you exercise and what type?
In low-intensity months I train 4-5 days per week 5-8 hours in total, mainly BJJ & Strength
Around competition time I train 5-6 days per week 10-14 hours in total in different forms. BJJ, and Strength & Endurance with the best trainer in London, Mark Mene, Barefoot Method.
What are your hobbies? (outside of martial arts ;)
Travelling, teaching, learning.
How important are relationships in your life?
The Harvard study on happiness is always in my mind (Great article covering this, Shani), I love my friends and family and am constantly making a conscious effort to make time with each and every one. I often fail, but will constantly try.
Do you have any books/ podcasts that inspire you?
Podcasts -Joe Rogan, Peter Attia, Sam Harris, Malcolm Gladwell 
Books- Sapiens, Shantaram, Papillon, 4 Hour work week, Outliers
Are there any resources that have really helped you on your journey?
My phone- not for tv, films or social waste – I use it for Audiobooks, Podcasts and remote working.
"  I cope with stress with 10 minutes of meditation every day (most days) before I switch on my phone or laptop. Rolling BJJ requires intense focus, sacrifice, highs, lows, exhaustion, strength and intrigue.  I learnt a valuable lesson about stress, and I keep it in its place."  
You have come through cancer yourself which must have been extremely difficult for you and your family. Did your priorities shift after this?
"  Everyone that survives cancer is given a gift, I cherish it. It made me prioritise my life, surround myself with things I was passionate about and stop sweating the small stuff (as often)." 
If you were to advise your 21-year-old self of anything, what would it be? 
Sit back, relax, and enjoy the journey!
Do you have live by any sentiments?  
I have two:
#1 Happiness is WANTING what you have GOT!
#2  Life is what happens when you are making other plans.
What are your desires for the vision/growth of Truth?
I want to make it easier for everyone to eat better, sleep better and live a clean and heathy life.
And finally, we saved the most important question until last. If you could have one superpower, what would it be?
To submit Roger Gracie.
We hope you learnt a bit more about our two founders in this Q&A series! Have any questions you want answered in a blog? Email us:
talk@truthorigins.co.uk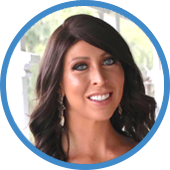 Shani Kaplan 
Shani Kaplan is a contributing writer for Truth Origins. She combines her knowledge gained from working within the fitness/wellness industry in Sydney and London for the last seven years as a Personal Trainer, and class instructor, with her addiction to research due to her BA in Business Marketing. Shani loves martial arts, resistance training, dance and yoga, nutrition, travel, design, photography, and art.

Here are some more of our most popular blogs to keep you inspired😍
LIKE THESE ARTICLES?
STAY UP-TO-DATE
Join the Truth Origins club to stay up-to-date on our latest articles, blog posts, updates and exclusive discounts. You'll also receive 10% OFF your first purchase for joining.
↓