A doctor speaks about Curcumin, without the spin
by Dr. Harrison Weisinger, MBBS, PhD.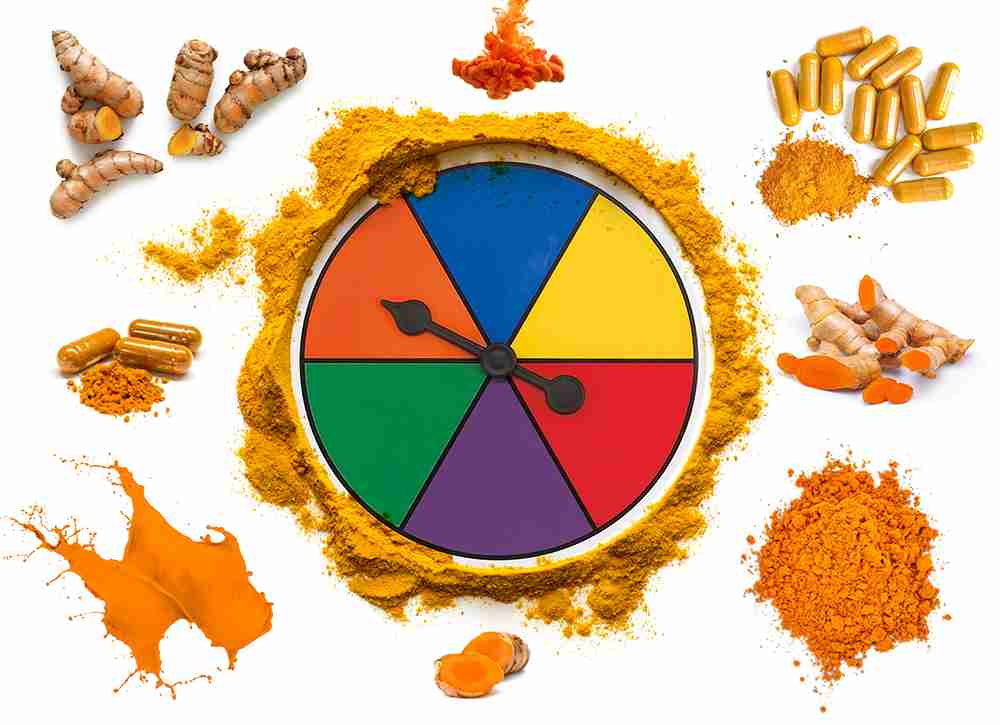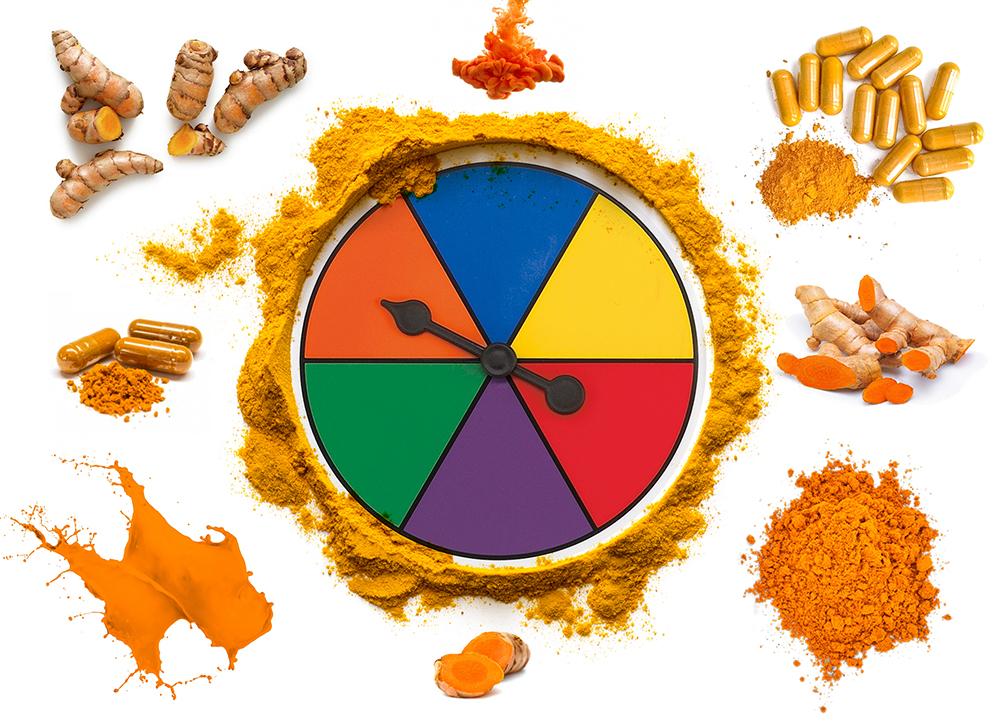 With dozens of turmeric and curcumin supplement companies seemingly popping up each month - each, of course, claiming superiority - one could be forgiven for feeling slightly confused.
Putting that to one side for the moment, however, with just under 20,000 scientific publications on the topic of turmeric or curcumin, one can say with complete confidence that there's something very substantial going on here.  In addition to investment by the US National Institutes of Health, now exceeding $170M[1] to study the health effects of turmeric and curcumin, the vast majority of all studies to date have been performed since 2010, indicating somewhat of a feeding frenzy among nutrition scientists and clinicians.  
Having said that, the enormous volume of research is a strong indicator that turmeric and curcumin are effective - but it fails to tell us the details of how it might work and for which conditions it could be used for.
What is turmeric and how does it differ from curcumin?
Turmeric is a bright yellow spice derived from the root plant, formally known as curcuma longa.  It has been used for centuries in traditional Chinese and Ayur Vedic remedies for different ailments, as well as for the preservation of food and as a yellow dye for textiles. A principal component of the root extract is the volatile oil, turmerone, which evaporates when it's exposed to the air.  
Curcumin, and its variants (known collectively as curcuminoids), were first isolated from turmeric about 200 years ago, and are the coloring agents of that spice. The curcuminoids include: curcumin, demethoxycurcumin, 5′-methoxycurcumin, and dihydrocurcumin[2].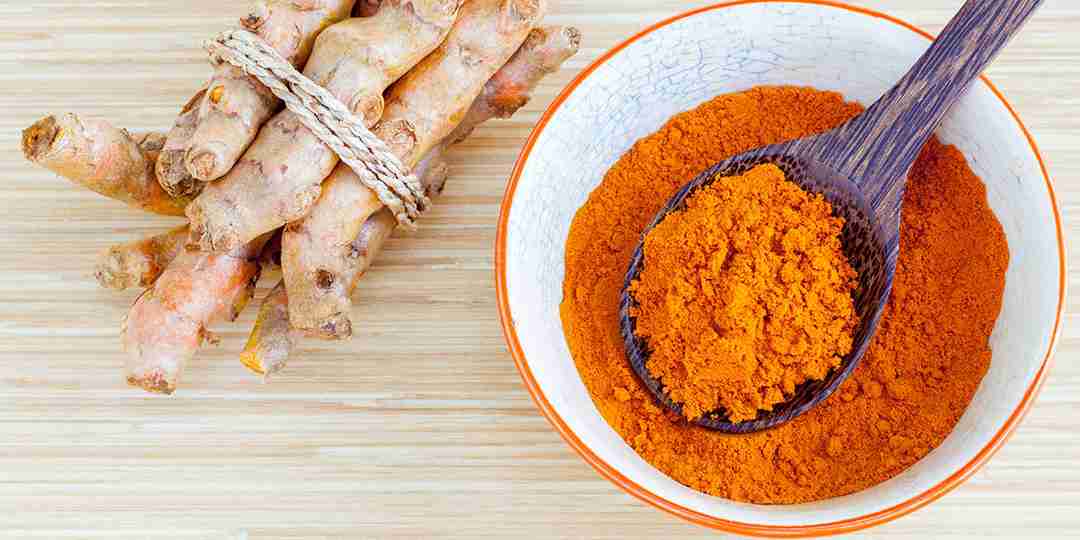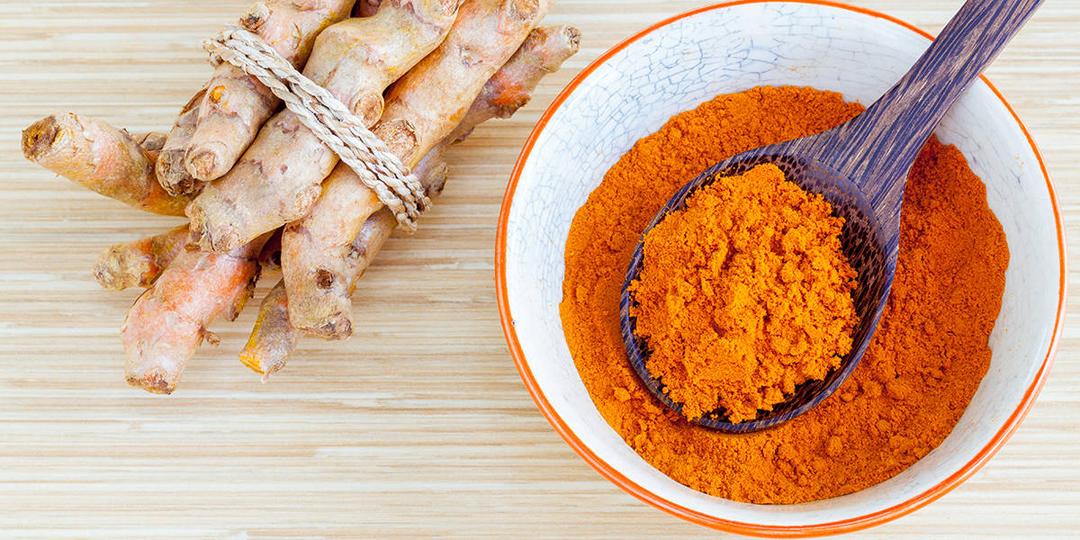 Importantly, it is actually curcumin that is responsible for the majority of known biological effects that have been attributed to turmeric.  Curcumin is a hydrophobic polyphenol, a type of biochemical compound, that is quite common in nature. Other examples of polyphenols are tannins (found in wine) and cocoa powder, itself. 'Hydrophobic' refers to the fact that curcumin is naturally insoluble in (and repels) water.
Indeed, it is this property that renders both natural turmeric and curcumin unavailable to humans.[4]
How does curcumin actually work?
In studies where scientists have succeeded in getting curcumin into the bloodstream, it has been found to interact with an enormous array of molecules.  It is curcumin's unique chemical structure, with its different binding capacity, that enables it to act upon various biological 'targets'. These targets include inflammatory mediators, growth factors, enzymes, carrier proteins, metal ions, tumour suppressors, transcription factors, oncoproteins and cellular nucleic acids[5]. 
It is definitely beyond the scope of this article to go into too much detail, but the majority of research to this point in time has investigated the way in which curcumin interferes with the pathological processes of dysregulated inflammation [6]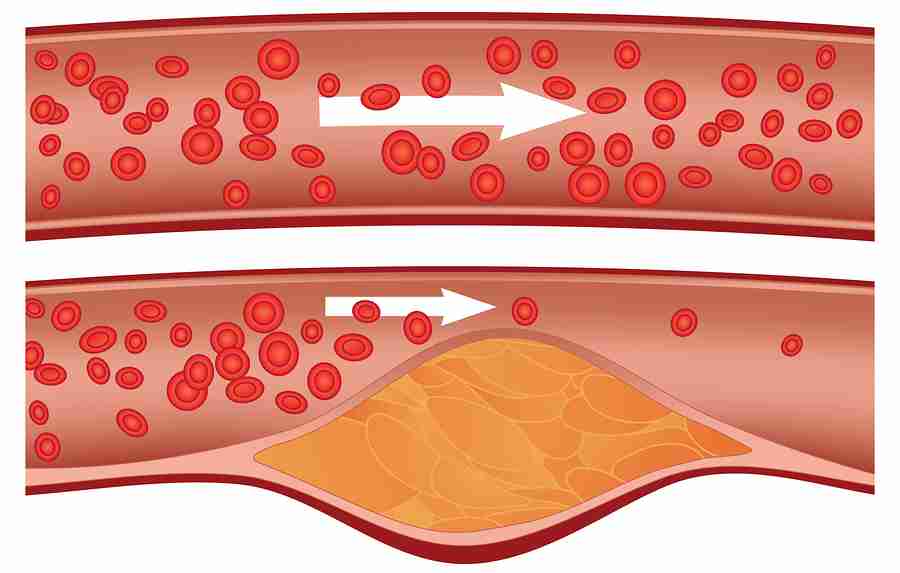 Is curcumin safe?
Absolutely.  According to the research, both turmeric and curcumin are safe, even when taken in massive quantities.  Indeed, dose-escalating studies have indicated the safety of curcumin at doses as high as 12 g/day over 3 months[8]. 
What do people use curcumin for?
People use curcumin for a variety of ailments and conditions that predominantly relate to inflammation.  The most common of these include:
Joint pain and reduced mobility[9]
Hay fever[10]
Period pain and premenstrual syndrome[11]
Abdominal inflammation, particularly associated with Crohn's Disease and IBD [12]
Delayed onset muscle soreness ("DOMS") resulting from resuming physical exercise after an extended period of inactivity [13]
Referenced scientific papers:
[1]National Institutes of Health. NIH RePORTER. Research portfolio online reporting tools. Reports, data, and analysis of NIH research activities. http://projectreporter.nih.gov/reporter.cfm (accessed July 1, 2019).
[2]Lee WH, Loo CY, Bebawy M, Luk F, Mason RS, Rohanizadeh R. Curcumin and its derivatives: their application in neuropharmacology and neuroscience in the 21st century. Curr Neuropharmacol. 2013 Jul;11(4):338-78. doi: 10.2174/1570159X11311040002. Epub 2013 Jul. PubMed PMID: 24381528; PubMed Central PMCID: PMC3744901.
[3] Priyadarsini K.I. The chemistry of curcumin: From extraction to therapeutic agent. Molecules. 2014;19:20091–20112. doi: 10.3390/molecules191220091.

[4] Prasad S, Tyagi AK, Aggarwal BB. Recent developments in delivery, bioavailability, absorption and metabolism of curcumin: the golden pigment from golden spice. Cancer Res Treat. 2014 Jan;46(1):2-18. doi: 10.4143/crt.2014.46.1.2. Epub 2014 Jan 15. PubMed PMID: 24520218; PubMed Central PMCID: PMC3918523.
[5]Banik U, Parasuraman S, Adhikary AK, Othman NH. Curcumin: the spicy modulator of breast carcinogenesis. J Exp Clin Cancer Res. 2017 Jul 19;36(1):98. doi: 10.1186/s13046-017-0566-5. PubMed PMID: 28724427; PubMed Central PMCID: PMC5517797.
[6]Jacob A, Wu R, Zhou M, Wang P. Mechanism of the Anti-inflammatory Effect of Curcumin: PPAR-gamma Activation. PPAR Res. 2007;2007:89369. doi: 10.1155/2007/89369. Epub 2008 Jan 17. PubMed PMID: 18274631; PubMed Central PMCID: PMC2234255.
[7]Lim KJ, Bisht S, Bar EE, Maitra A, Eberhart CG. A polymeric nanoparticle formulation of curcumin inhibits growth, clonogenicity and stem-like fraction in malignant brain tumors. Cancer Biol Ther. 2011 Mar 1;11(5):464-73. doi: 10.4161/cbt.11.5.14410. Epub 2011 Mar 1. PubMed PMID: 21193839; PubMed Central PMCID: PMC3087900.
[8]Lao CD, Ruffin MT 4th, Normolle D, Heath DD, Murray SI, Bailey JM, Boggs ME, Crowell J, Rock CL, Brenner DE. Dose escalation of a curcuminoid formulation. BMC Complement Altern Med. 2006 Mar 17;6:10. doi: 10.1186/1472-6882-6-10. PubMed PMID: 16545122; PubMed Central PMCID: PMC1434783.
[9]Peddada KV, Peddada KV, Shukla SK, Mishra A, Verma V. Role of Curcumin in Common Musculoskeletal Disorders: a Review of Current Laboratory, Translational, and Clinical Data. Orthop Surg. 2015 Aug;7(3):222-31. doi: 10.1111/os.12183. Review. PubMed PMID: 26311096.
[10]Kurup VP, Barrios CS. Immunomodulatory effects of curcumin in allergy. Mol Nutr Food Res. 2008 Sep;52(9):1031-9. doi: 10.1002/mnfr.200700293. Review. PubMed PMID: 18398870.
[11]Maleki-Saghooni N, Karimi FZ, Behboodi Moghadam Z, Mirzaii Najmabadi K. The effectiveness and safety of Iranian herbal medicines for treatment of premenstrual syndrome: A systematic review. Avicenna J Phytomed. 2018 Mar-Apr;8(2):96-113. Review. PubMed PMID: 29632841; PubMed Central PMCID: PMC5885324.
[12]Aggarwal BB, Takada Y, Oommen OV. From chemoprevention to chemotherapy: common targets and common goals. Expert Opin Investig Drugs. 2004 Oct;13(10):1327-38. doi: 10.1517/13543784.13.10.1327. Review. PubMed PMID: 15461561.
[13]Tanabe Y, Chino K, Sagayama H, Lee HJ, Ozawa H, Maeda S, Takahashi H.
Effective Timing of Curcumin Ingestion to Attenuate Eccentric Exercise-Induced Muscle Soreness in Men.
J Nutr Sci Vitaminol (Tokyo) 2019;65(1):82-89. doi: 10.3177/jnsv.65.82. PubMed PMID: 30814417.
Read our most popular blogs:
Like these Articles? Stay up-to-date!

Join the Truth Origins club to stay up-to-date on our latest articles, blog posts, updates and exclusive discounts. You'll also receive
10% OFF

your first purchase for joining.


↓