Feel-Good Content Of The Week
Let's focus on the latest stories of humanity uniting for the better
- Written by Shani Kaplan

Through tragedy and the darkest moment in time, emerges a slither of light - and consequently hope, as we see humans coming through to selflessly support one another. Despite some who respond from a place of fear, many are acting from a place of love, and it is radiating if you consciously look for it. These acts of kindness do not need to be grand gestures of million-pound donations, but can also include small,  kind acts for strangers; your neighbours; and those in need. 
Whilst the news seems flooded with scary figures and stories, we cannot help but reach for the beautiful, uplifting stories that are hiding amongst them. We wanted to share some of these with you today!
Spreading Love & Compassion:
Humans of New York 

If you have never heard of Humans Of New York, otherwise known as HONY, as coined by its avid followers, now is the perfect chance to spend hours scrolling through some beautiful content. Brandon Stanton started HONY to capture the unique stories of those residing or passing through the streets of New York. He would first capture a beautifully contextualised photo and then write a small blurb of sorts from their conversation.
He is now using his platform to get heart-warming stories and photos from followers in a series aptly named #QuarantineStories, that are beyond touching and just the right amount of feel-good we all need right now. You can follow these stories on Twitter, Facebook and Instagram!

Rainbows
When you have been out on your daily run or walk during this lockdown period, you may have noticed drawings of rainbows in the windows of houses. Children all over the UK are putting these drawings in their windows to show gratitude to the NHS and other essential workers. It is such a touching movement with an important message.

Adopt a Grandparent
Because of the extra level of isolation inflicted on our elderly population, the pandemic is having a significant impact on loneliness for those in care homes. As a result, CHD Living in Surrey, have taken initiative with their 'Adopt a Grandparent' campaign. Originally announced last year, the initiative is now in full-force and completely digital. With 13 nursing homes around London, the organisation is urging virtual volunteers to provide mental stimulation and remote companionship to residents via regular video calls. 
If you want to be involved on a smaller scale, they are also welcoming drawings, letters, and poems from all ages to keep the elderly feeling loved and connected through the most challenging of times. 
Brands Using Their Resources:
Medical Television Show Aid
Production companies of well-known hospital television shows like The Good Doctor, Holby City, Casualty, Pose, Chicago Med, and Grey's Anatomy have donated all their props like masks and scrubs to hospitals nearby. 

Alcohol Repurposed
Alcohol companies like Pernod Ricard, Diageo, Anheuser-Busch, and BrewDog are amongst those who are pivoting to create hand sanitisers. BrewDog director says, "In the last 14 days we went from not knowing anything about hand sanitiser to becoming a fully approved supplier to the NHS. So far, we have made and shipped over 100,000 units for free."

Fashion Brands
L'Oreal Paris: The beauty brand has shifted its resources to make and distribute hand sanitisers to care homes and hospitals throughout Europe.  They have also been extremely generous in their donations.  
Dolce & Gabbana: D&G has partnered with Humanitas University to fund a coronavirus research project.
Giorgio Armani: The fashion brand has donated over a million dollars to hospitals in Italy, as well as to the Civil Protection Agency.
French Connection, Aspinal, Missoma & more: Many brands are giving gifts to those in need of help or a little extra cheer, as well as to staff of the NHS who have been nominated by friends and loved ones.
Millions have been donated to various charities and organisations in a fight to save jobs and lives. Those who are much more fortunate and will be less affected by the mass global economic strain, have been giving generously to those in need in a range of ways. Some of these include celebrities like Oprah Winfrey, Pink, Ariana Grande, Kylie Jenner, Blake Lively and Ryan Reynolds; as well as sporting stars like Lionel Messi, Roger Federer, and Stephen Curry.
But besides giving to already established charities, there have also been some fantastic initiatives worth a mention.
Leonardo DiCaprio - America's Food Fund
Leo has collaborated with Laurene Powell Jobs, Apple, and Ford Foundation to create America's Food Fund. The main mission is to provide food for those most vulnerable in the US. They have raised over $13 million USD with support from the likes of Oprah, Lady Gaga, Amazon's Jeff Bezos, and donations from the general public.

John Krasinki - Some Good News
For my fellow 'The Office'(US) lovers, this one will put you in a great mood. John Krasinki has started a YouTube channel solely filled with good news, hence the title SGN (Some Good News). If, like myself, you're also trying to shut out the constant stream of bad news right now, this is proof that you are not alone; the comedic YouTube channel already has 1.4million subscribers in just one week!
John uses the platform to share positive stories and videos with things like the global gratitude shown for health care community heroes, neighbours mowing each others' lawns, people cooking for each other, and much more. 
Joe Wicks' Children's PE sessions

Joe Wicks, Personal Trainer and author, has rightly been splattered all over the media recently because of the free streamed classes he is producing daily for children to keep active and energised while confined at home. He is delivering these sessions with incredibly high energy on YouTube and children the world over are adoring it! Not only that, but all proceeds made via YouTube are being directly donated to the NHS.

Jennifer Garner and Amy Adams - Save With Stories
Garner and Adams have partnered to bring you the initiative @savewithstories. This is a collaboration with Save the Children and No Kid Hungry to support the work in feeding and educating the kids in countries impacted by COVID-19. Both on Instagram and Facebook, celebrities will entertain and educate your kids as they read stories to them, all whilst they use the platform to encourage donations. 

Acts of Kindness From Strangers

In Cardiff, Adrian Currie, the owner of an entertainment company, is spending his hour of exercise walking the streets of Cardiff dressed as Disney characters. "We are just doing what we can to make kids smile," he said.
In Derbyshire, Ben Hayes has been taking his daily jogs in a Spider-Man costume to entertain children. Mr Hayes said: "I'm a keen runner anyway so I just thought, 'How can I add the most value?' And that was to dress up in a Spider-Man costume."
It can be easy to focus on the negatives; the scary/ sad news, and the not-so-lovely responses and behaviours of people during this time. Instead, shifting our focus to the kindness, and compassion shown throughout the world makes us feel united. Have some good news you want to share? Please email us -
talk@truthorigins.co.uk
- Truth family ❤️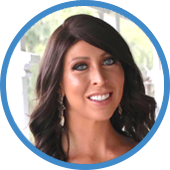 Shani Kaplan 
Shani Kaplan is a contributing writer for Truth Origins. She combines her knowledge gained from working within the fitness/wellness industry in Sydney and London for the last seven years as a Personal Trainer, and class instructor, with her addiction to research as a result of her BA in Business Marketing. Shani loves martial arts, resistance training, dance and yoga, nutrition, travel, design, photography, and art.

Read our most recent blogs:
LIKE THESE ARTICLES?
STAY UP-TO-DATE
Join the Truth Origins club to stay up-to-date on our latest articles, blog posts, updates and exclusive discounts. You'll also receive 10% OFF your first purchase for joining.
↓