Feel-Good Content Of The Week - 2
Let's focus on the latest stories of humanity uniting for the better
- Written by Shani Kaplan

Another week has almost come to an end, and the days are really starting to blend together. As the news still remains the same (to stay at home), we are either growing more agitated and frustrated; learning some new positive hobbies and routines; or a mix of the two on any given day.
Whilst scrolling through the figures and news is still hard to avoid, our mission is to continue to counteract some of that sadness and negativity with an injection of positivity. So, here are our favourite uplifting stories and movements across the world. Let's all remember the beauty of unity, compassion and hope.
99-year-old Captain Tom Raises Over £15 million Walking 100 Laps Of His Garden
The 99-year-old army veteran challenged himself to walk 100 lengths of his garden before his upcoming 100th birthday to raise money for the NHS. He made 100 laps and has already raised over £15 million in donations (and still counting), winning the hearts of absolutely everyone. He has decided to keep walking laps whilst the donations are still active!
Humans of New York 

If you missed last week's feel-good content, we referenced HONY (Humans Of New York). Brandon Stanton uses his platform now to share the best feel-good content sent in by his followers. The text and attached images illustrate some seriously touching stories. Our favourite this week was an incredibly inspiring story of a young man who was working as a construction worker on the Harvard campus. After reading 'Zen and The Art of Motorcycle Maintenance',  he decided to put his head down and work towards his dream of attending Harvard. Follow along for more stories through Twitter, Facebook and Instagram.
NHS 5-5-5 Run
If you're on Instagram, you may have seen the post-run photo shared around on friend's stories for 'Run for Heroes'. The basis behind it is running 5km, donating £5 to the NHS and then nominating 5 people to do the same. It has been spread far and wide and has raised £2,843,000+ already! Many are using their once-a-day exercise to complete their nominated run. 
Husband Sends Love To Wife Undergoing Chemo

The rules and regulations in hospitals right now are strict for the health and safety of all involved. But nothing was going to stop Albert Conner, Texas, from being there for his wife who is undergoing chemotherapy treatment for breast cancer.  He showed his love and presence through a makeshift sign in the view of his wife's window. It read 'I can't be with you but I'm here with you, thank you to all the staff.'
Theragun
You have probably heard of Theraguns, as they seem to be all the rage of the last year. The massage/physical therapy device brand is now offering medical staff on the frontline exclusive discounts. They also donated over 300 devices and thousands of masks to hospitals for their staff to take advantage of.  Alongside that, they have donated hundreds of thousands of meals to Feeding America. 
Apple and Product Red
Apple made the following statement: 'From now until 30 September, Apple is partnering with (RED) to redirect 100% of eligible proceeds from (PRODUCT)RED purchases to the Global Fund's COVID‑19 Response Fund. This will provide critical support in health systems most threatened by the outbreak and, in turn, help preserve lifesaving HIV/AIDS programmes in sub-Saharan Africa.' 

Product Red's line includes Apple Watch bands, iPhone cases, iPhones, Beats headphones, portable speakers and more.
Hotels Give Ipads To Hospitals
CitizenM hotels through London and Paris have given 800 new iPads to hospitals spread across the two cities. The iPads were distributed amongst those patients in isolation away from their loved ones. The devices have FaceTime, games and educational apps downloaded to keep patients connected and entertained.
More generous donations have been rolling in from celebrities recently. Rihanna is one notable donor who has donated $2 million for domestic violence victims in danger with the ongoing lockdown in place. She had also already donated $5 million+ to other organisations set up to tackle the COVID-19 crisis.  
Lady Gaga Organises Concert
Lady Gaga is collaborating with Global Citizen Organisation to provide a live concert, One World: Together At Home, featuring herself, Lizzo, Billie Eilish, Stevie Wonder and more. There will also be appearances from Jimmy Fallon, Jimmy Kimmel, Stephen Colbert, Priyanka Chopra, John Legend and more.  The concert will be streamed worldwide on 18th April.
It can be easy to focus on the negatives; the scary/ sad news, and the not-so-lovely responses and behaviours of people during this time. Instead, shifting our focus to the kindness, and compassion shown throughout the world makes us feel united. Have some good news you want to share? Please email us -
talk@truthorigins.co.uk
- Truth family ❤️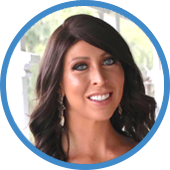 Shani Kaplan 
Shani Kaplan is a contributing writer for Truth Origins. She combines her knowledge gained from working within the fitness/wellness industry in Sydney and London for the last seven years as a Personal Trainer, and class instructor, with her addiction to research as a result of her BA in Business Marketing. Shani loves martial arts, resistance training, dance and yoga, nutrition, travel, design, photography, and art.

Read our most recent blogs:
LIKE THESE ARTICLES?
STAY UP-TO-DATE
Join the Truth Origins club to stay up-to-date on our latest articles, blog posts, updates and exclusive discounts. You'll also receive 10% OFF your first purchase for joining.
↓