How to Keep Fit Whilst Working From Home
A PT is sharing all the best resources for you
- Written by Shani Kaplan

We have a lot to digest right now. With all this new information and restrictions in place on how we live our lives, exercise can provide some real mental clarity and keep a routine in place through the chaos. We have explored the many benefits of exercise in prior blogs, and now we can utilise this creatively with many of our favourite gyms and classes shutting down or making severe timetable changes. For those of you who just love a gym class, or a solo session, and feeling on edge already without it, we have you covered! 
Instead of focusing on all the things we cannot do, all the things that are cancelled or closed, let's take the glass half full approach and work with what we can do. And exercise is 100% one of them. I have done little home workouts over the years and have trained clients outdoors and become very resourceful with minimal equipment. You can get a great workout in like this, I promise. So, let's get stuck into the best home workouts and resources for you to try. Enjoy!
#1 High intensity home workout
If you are not following somebody like Kayla Itsines, or another famous fitness influencers workout routines, all you have to do is type 'home workout' on YouTube and a plethora of free videos will pop up! There are ones that require light equipment (like light dumbbells, bands, Pilates balls or ankle weights), and others, like the above, that require nothing but you! There is no excuse as to why you cannot get your body moving, and sweating by following along with these free workouts. Keep your cardiovascular system strong and happy.
Whilst the weather is certainly warming up, I don't think I have seen this many runners in the streets at this time of year before! That is because if your body allows it, it is the perfect exercise to keep your personal space, clear your head and get a killer workout in. All it requires is your running shoes, and yourself. So get out into the fresh air and work on your running time.

If you cannot (due to injury), or do not love running (like me), then walk. As we have discussed before, walking is a very underrated form of exercise! Staying indoors can make us feel really isolated. Going out into nature is a fabulous way to feel grounded and get movement in for our bodies. Play some music, a podcast or audiobook and get walking. If you have a dog, you have an even better excuse to get outside!
There are so many wonderful apps or YouTubes out there! I have often done home yoga if I feel like I need grounding and mindfulness mixed in with some gentle movement. You can find flows that are for beginners if you are just starting out, or more advanced poses if you are no newbie! You can also search for routines that target different areas; like posture, back pain, sleep, energy and more. Find one you love, and that your body is craving and get started! Your body will love you for it. Our sister brand had a little 4-part yoga series recently which you can check out here.

Similarly to the above on yoga, you will find an amazing selection online for a great Pilates workout too. From mat pilates to a more ballet barre selection, you can build that core strength and fatigue those little muscles to get a great workout in. I am a huge advocate for Pilates classes as they have seriously helped my posture and core strength!

#1 
Buy some boxing gloves and pads and find some boxing workouts on Youtube to practice with your partner or family member.
#2 
Buy some bands, light weights, kettlebells, or ankle weights, and a yoga mat on Amazon for quick delivery so you can expand the selection of resistance movements you can perform.
#3 
Purchase an app. I love Sweat- Kayla Itsines Fitness, and Fiit- Workouts & Fitness Plans
#4 
If you love to dance, put on your favourite music and dance it out! I won't lie, I have been known to blare hip hop and do this myself around the house. 
#5 
Eat healthier through these times. If your energy is decreasing and you aren't as active as usual, listen to your hunger levels and make sure you are not eating more and comfort eating less healthy options.
#6 
Be mindful, breathe and stay calm. "This too shall pass" is one of my favourite quotes to help me be guided by peace.
We really hope this has helped you in some way whilst we all go through these challenging times. Please let us know if we can provide you with any information or content during this: talk@truthorigins.co.uk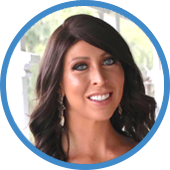 Shani Kaplan 
Shani Kaplan is a contributing writer for Truth Origins. She combines her knowledge gained from working within the fitness/wellness industry in Sydney and London for the last seven years as a Personal Trainer, and class instructor, with her addiction to research as a result of her BA in Business Marketing. Shani loves martial arts, resistance training, dance and yoga, nutrition, travel, design, photography, and art.

Read some of our most popular blogs:
LIKE THESE ARTICLES?
STAY UP-TO-DATE
Join the Truth Origins club to stay up-to-date on our latest articles, blog posts, updates and exclusive discounts. You'll also receive 10% OFF your first purchase for joining.
↓